Opens the world of imagination to children of all ages through role playing in stories, inspiring the desire to learn – not just by listening, but by participating in every aspect of the story. While Diane and other celebrities read to them, the children choose their characters, perfecting their script, determining how the character looks, what that character should wear, and then their character performs!
Our plan is to have our "Documentary Filmmakers" record their development as they capture the fundamentals and strengthen their tools for learning. In the future we hope to share these recorded programs with schools throughout the nation.
A 2003 U.S. Education Department survey of adult literacy estimates that over 10 % of adults in America cannot read. Globally, the United Nations estimates over 775 million people are illiterate.
ABC News reported on a study from the Archives of Internal Medicine which said that adults who were unable to read their prescriptions were 50 percent more likely to succumb to disease than their literate peers.
In preparing our youth for a life with purpose, Literacy is number one. Without the tools of reading and writing the world promises a limited future. It's never too late to conquer illiteracy.
---
ED BRAY – ACT II Literacy Ambassador World War II Veteran Learns to Read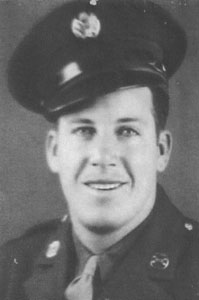 "Get in there and learn, baby – now! You ain't going to learn in that pine box."
CBS first introduced the world to Ed Bray in 2013. Ed is a World War II veteran who stormed the beach at Normandy and received two purple hearts, but the longest running, and toughest battle he ever fought has been with illiteracy. The war hero, now 90 years of age, has kept his inability to read or write secret for over eight decades. He had no idea "The Impact of Battling Illiteracy" would have when the first CBS News story aired.
It wasn't until his wife's passing that a friend suggested Bray see Tobi Thompson, a reading education professor at Oklahoma's Northeastern State University.
"The toughest thing that ever happened to me in my life was not being able to read."
Together Bray and Thompson would meet weekly where Bray gradually made progress by using flash cards which led up to reading site words. At age 89, Ed Bray read his first book ever; a book about George Washington! Bray is a remarkable person because he never gives up and faces what he's been challenged with. It's never too late to learn to read!